Cleaner
North London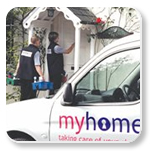 Myhome have been working for many years to make a cleaner North London for you. We offer spring clean, regular clean, builders, party and tenancy cleaner services, and have highly efficient, highly trained and motivated cleaning staff.
Myhome have been providing a residential cleaner North London service since 2004 and in that time we have operated the exclusive Tricolour cleaning system, developed by Unilever.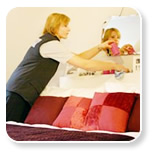 You want a cleaner North London home, so look no further than Myhome. Our fully trained staff will leave your home sparkling clean and fresh. We offer a regular or spring cleaner service, if your North London home just needs a one off clean.
We specialise in residential cleaner North London services for your home, so we work to a very high standard and employ exceptional staff.
Professional cleaner North London service for a superb cleaning solution for your home. Call us now on 0845 644 9063 or email us at North London.clean@myhome.com for a quick quotation.
Myhome, helping you to keep a cleaner North London home.
Testimonials